[ The Seaside Spa City Resort ]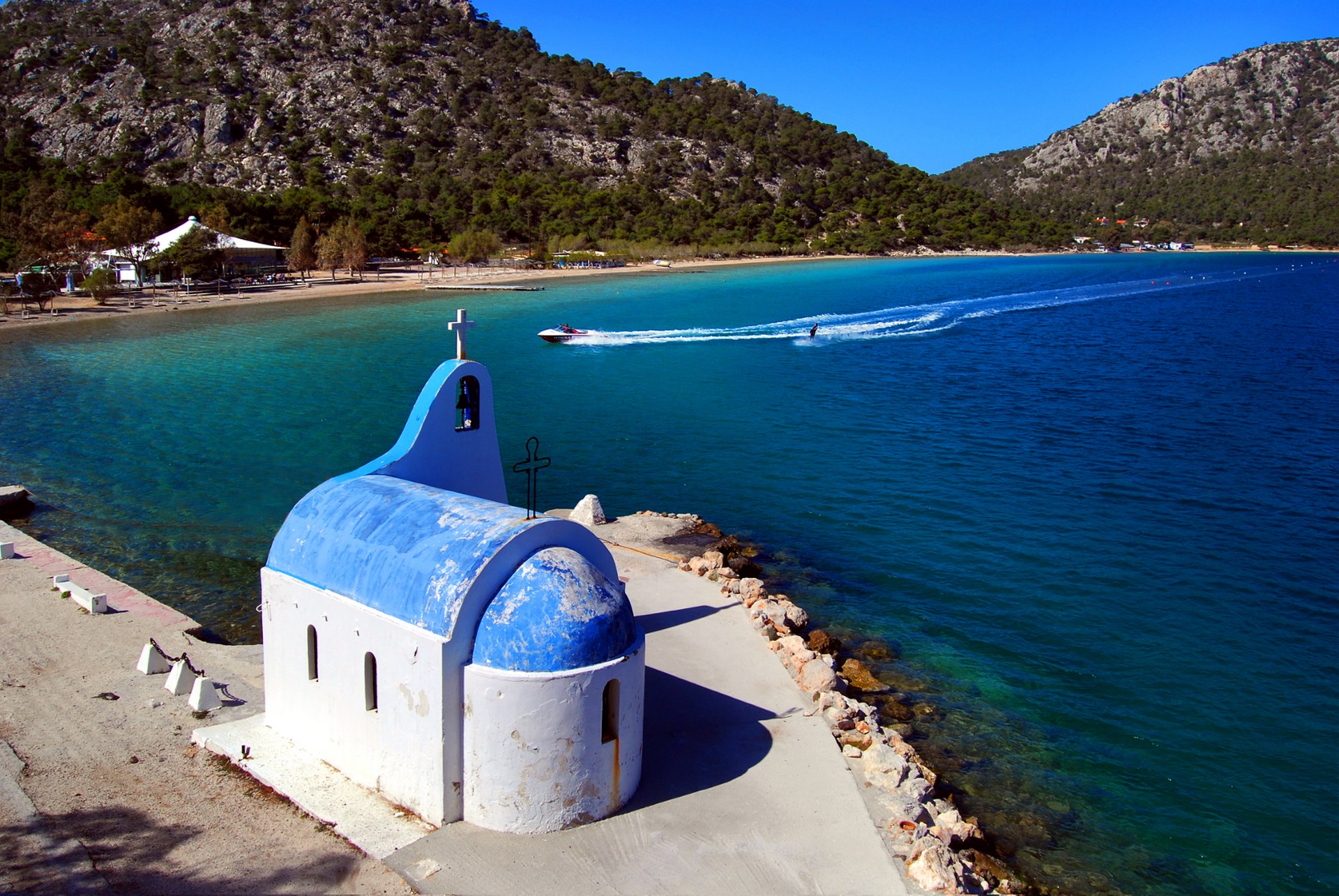 Heraion Lagoon
In the region of Vouliagmeni, Perachora, embraced by a natural pine-forest, lies one of the most beautiful lagoons in Greece. We enter the lagoon through the narrow opening that connects the Corinthian Gulf with the lake and stop for a dive, a light lunch and some sea sports action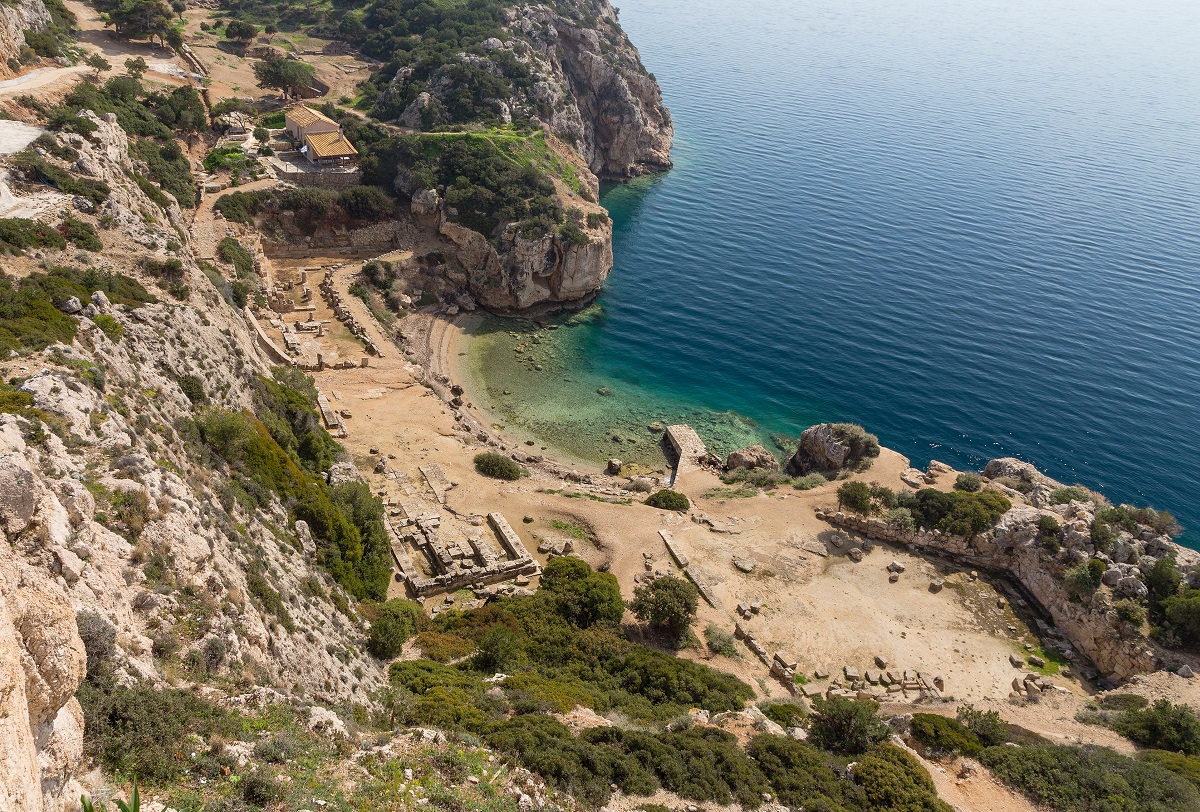 Heraion
Have you ever swum on a beach full of relics from an Ancient Temple? The Heraion of Perachora was a sanctuary dedicated to the goddess Hera, situated in a small cove of the Corinthian gulf at the end of the Perachora peninsula. The perfect spot for cliff-divers and archaeology lovers, Heraion is one of our top must-visit destinations.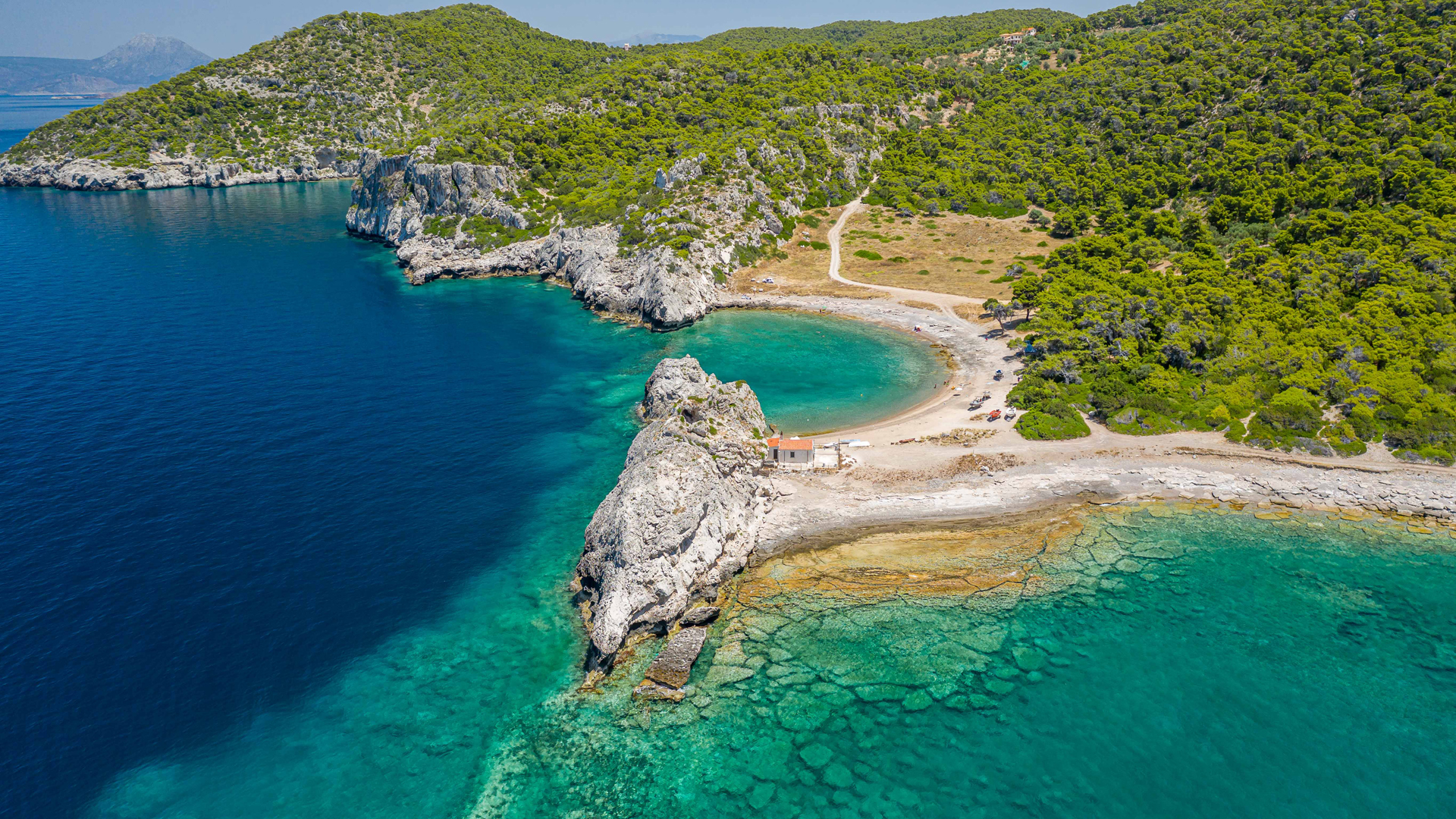 Mylokopi beach
One of the most beautiful beaches in mainland Greece, this heavenly beach is separated by a piece of land into the Small and Great Mylokopi, 2 magnificent beaches. The Small Mylokopi is sandy while the Great Mylokopi features rocky formations. An unforgettable dive in Mylokopi's gem-blue waters is a one-in-a-lifetime experience.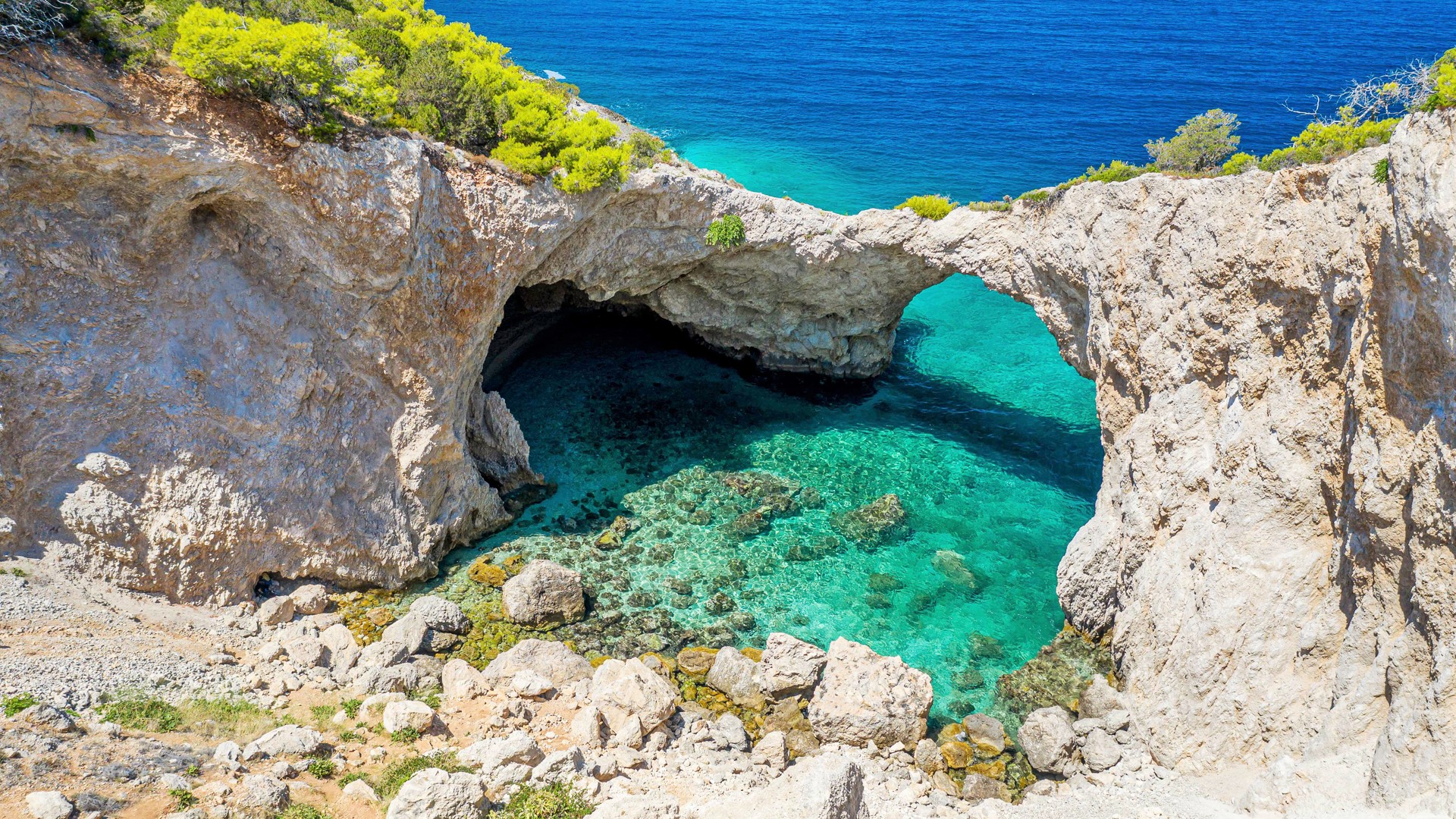 Seal's Cave
Welcome to the most instagrammable landmark in the Peloponnese! Seal's Cave is a rocky formation, a natural arch above the turquoise waters of the sea. Our boats will transfer you to one of the most photographed natural archs in Greece and guide you to the small, sandy beach inside the cave. Swim on the crystal-clear waters of the cave and immerse yourself in an island-like experience.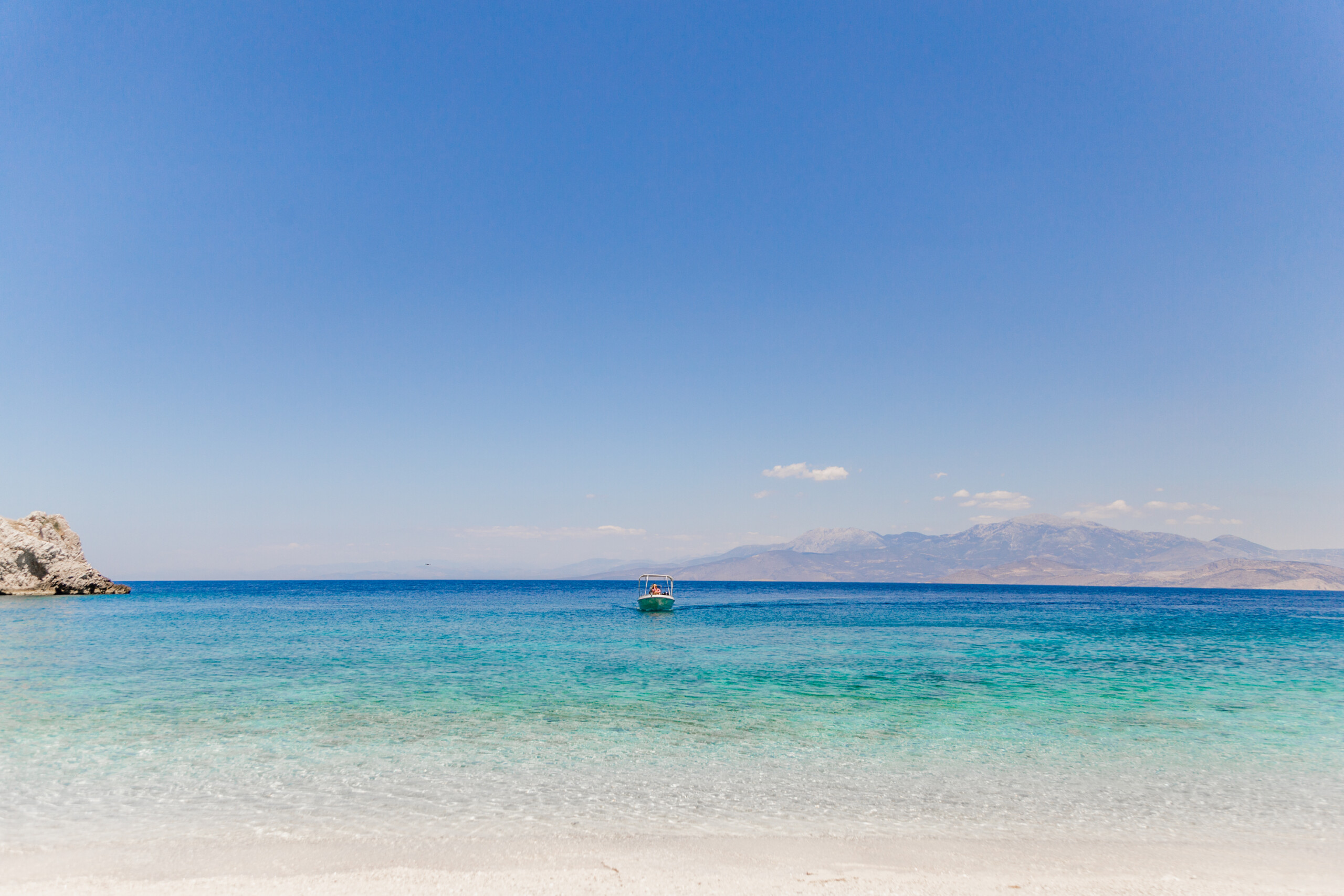 White Beach ( X-Beach)
Approachable only by sea, prepared to be amazed as our boats reach the shore. Totally white, this sandy beach resembles a lot famous Greek island beaches, only this one is more exclusive. Lay on the warm white sand and feel the crystal waters touching your skin. What summer dreams are made of!